How to get the ultimate wedding day beard
Zack Robbins, 5 years ago
4 min

read
Beardoholic founder Zack Robbins shares how to get the ultimate wedding day beard
T he question (or questions!) has been popped, and now both of you are in a whirlwind of wedding preparations as the big day draws near.
With all the things you need to get done, it can be easy to forget that you need to prep yourself for the wedding day too and wedding checklist is here to help. We're not talking about picking out the first tux or gown you see.
If you want to sport a beard on your wedding, it is important that you pick the right style that puts your best features in the best light while being appropriate for your wedding style.
Wedding Checklist: Why You Should Include Your Beard
If you pride yourself in having a beard that flatters and gives your look character, then, by all means, wear a beard on your wedding.
This is your big day, and the least you can do is make sure that you are comfortable in your own skin, even if it means sporting one of those fantastic glitter beards.
Of course, it is important to make sure that your beard is neatly-trimmed, stylish and appropriate for this special, once-in-a-lifetime ceremony.
Growing a Beard for the Wedding
If you don't have a beard but want to wear one on your wedding, it is best to start growing one a few months before your wedding day. A full beard takes about 4 weeks to grow to full density and thickness to get an early head start.
Promote fast beard growth by modifying your diet for beard growth. The right diet, which is one with lots of protein, and exercise to promote testosterone production can help you speed up beard growth.
It is also wise to use facial moisturizers made with natural oils like eucalyptus, which keeps the skin soft. Soft, moisturized skin is healthy and therefore a better foundation for fast hair growth.
Natural oils nourish and moisturize without adding harsh chemicals that could interfere with beard growth.
Avoid trimming the beard before it reaches the desired length and density. To grow a thicker beard, brush daily to promote circulation. Bristle board beard brushes are great for circulation and for styling.
Also, use a good beard shampoo to ensure that your beard stays free from grime and product buildup which may hamper speedy growth.
You may want to invest in a good beard trimmer so you can practice with it, especially if you want to do your grooming yourself.
Go online for the best beard trimmers if you want to pick a quality trimmer that is worth investing in.
Caring for Your Beard for Your Big Day
If you already have a beard, all you need to do is keep it healthy to promote normal growth for the big day. Eat the right food, don't skip your workouts, and get enough sleep.
Not only will keeping a healthy lifestyle keep you in top form for your wedding, it also ensures healthy hair and beard growth.
On regular days, style and shape your beard using a natural beard oil or balm to avoid drying it out.
You can also experiment with different beard style in the months leading up to your wedding to see which beard type for your face shape suits you best.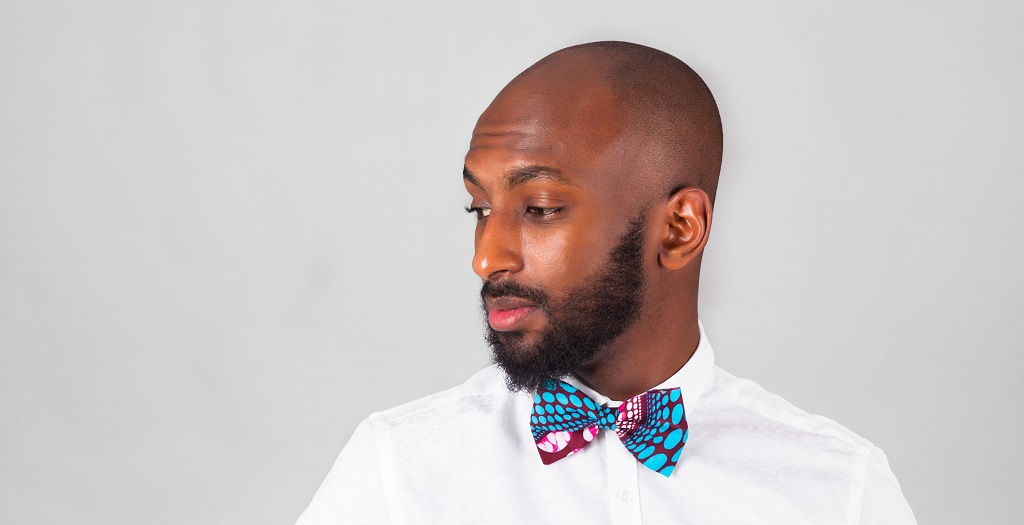 Beard Styling Tips: Top 3 Wedding Beard Styles
The best beard style is the one you are most comfortable with. However, if you want to be comfortable and trendy, you can opt for a few choice styles, such as the wood chopper beard, the heavy scruff or the uniform.
The wood chopper is a styled, sharp full beard that looks great with styled hair that has a little bit of height to give the top and bottom some proportion.
It is defined by clear edges which you can achieve by trimming using a beard shaping tool.
The heavy scruff is basically a really close-cut beard, just more filled-in than a regular shadow. This is great if you prefer facial hair to accentuate your face shape but you don't want a full head of facial hair.
The uniform is a medium beard that is trimmed to go down about an inch from the chin.
This is a great option for those who want a comfortable middle ground between a shadow and full beard.
These are just three options for wedding day beards. You can choose any beard style as long as it is properly trimmed and styled on the big day.
Talking to Your Wedding Budget Manager About Grooming
The best way to make sure your beard looks presentable is to go for professional grooming or a barber shop.
Chances are, the wedding budget covers attire and other day-of hair styling, so there's no reason for you not to get that sharp, sleek look by having a pro-style your beard on your big day.
Photos: Serena Genovese; vectorfusionart / depositphotoc.com; Fergus Coyle / 123RF.com; NatashaFedorova / depositphotos.com
Zack Robbins
A prime resource of quality products and information for beard grooming and maintenance. And some bearded fun along the way.